Prospect at Black Mountain
Prospect at Black Mountain is your ideal Kelowna base camp. Positioned high above Kelowna, Prospect is a rare combination of sanctuary and community, offering close connections to everything great about Kelowna living. Brought to you by an accomplished team of developers and builders working seamlessly together, Prospect is the next step up for the Okanagan dream home. And right now, it is a chance to enter on the ground floor of an emerging neighbourhood that is growing in activity, value, and experience all the time.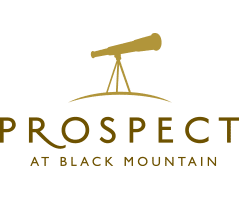 Photos
About
Prospect is an Okanagan community with a real future – on a natural hilltop that's all about living in the moment.
A 75-acre hillside site
More than 25 acres of protected trails and green space
240 mountaintop homes
Homes have incredible views of the lake and valley
Geothermal heating and cooling
<!- View not found ->
Videos