Located in one of the lush valleys of the Okanagan, the Black Mountain Golf – Nature – Residential Community is no longer a 'secret sleeper'. More and more locals and newcomers are discovering the incredible all season lifestyle benefits of living at Melcor's Black Mountain.
The magical delights and surprises of Melcor's Black Mountain isn't news to the people who live in and around Birkdale Park, Belgo, Joe Riche or the Kelowna-Rock Creek Highway. In fact, travelers along Highway 33 have marveled that the area has remained untouched and serene for so long.
The characteristics of the area including the unique natural features offer beautiful views and provide healthy outdoor lifestyles, recreation opportunities and connections to the community of Rutland.
This family oriented area has it all; scenic mountains, orchards, Black Mountain Golf Club, lake views, forests, meadows and big city amenities within 10 minutes.
The Black Mountain and Rutland area has a high concentration of children. Thus, you will find numerous parks, skating, swimming, schools, professionals, family businesses, restaurants abound for those who work and live in the area.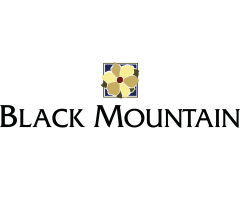 Photos
About
The Highlands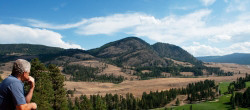 Perched above the city are single family lots never been seen before in Kelowna with stunning Lake, Mountain Valley and Golf Course views. The Highlands is sure to impress – Seeing is believing.
Please come and see our new show home at 553 Carnoustie Drive.  Follow Black Mountain Drive, turn left into the Uplands, left on Carnoustie Drive, and follow the road to the top of the mountain.
The Uplands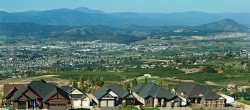 This neighborhood overlooking the City of Kelowna, Lake Okanagan, and Duck Lake features the newest villa lots in the area plus; you will find a stunning display of single family view lots to choose from in a neighborhood where your neighbors are your friends.
The Fairways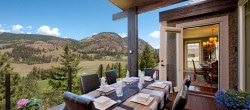 Feel like you're living in the country, surrounded by lush hillsides with a gorgeous valley below. Very soon, the new water reservoir will become a feature of the neighborhood providing a colorful landscape throughout the four seasons.
Up here, you are sheltered from traffic and noise that can interrupt a restful, meditative spirit. The view is serene and so is the ambiance; privacy, space and nature are key components.
<!- View not found ->
Videos